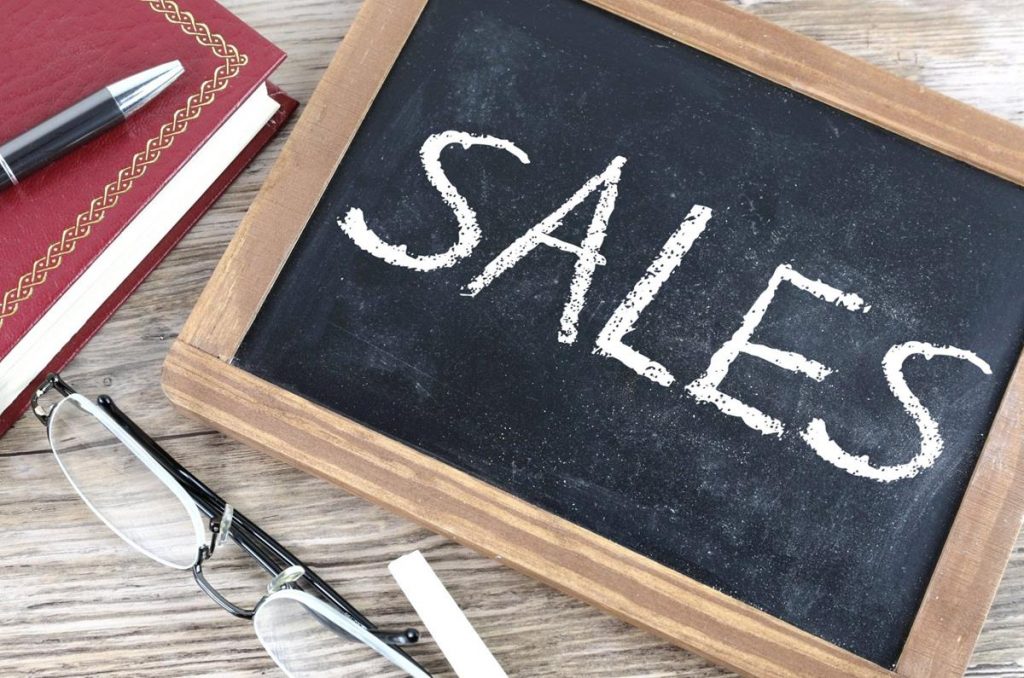 ANCESTRY
23/11/2020 – Current advertised sale is £49 plus P&P (note that Ancestry exclude the shipping charge and add it later). ENDS 30 NOVEMBER 2020
23/11/2020 Ancestry via Amazon – no sale price advertised and currently selling at £89 plus P&P (or free shipping if a Prime member).
26/11/2020 Amazon now selling Ancestry for £69 (free shipping for Prime members)
30/11/2020 "Cyber Monday" – Amazon have Ancestry kits for £49 (and that's free shipping if you are a prime member)

There are 2 shipping prices – expedited and standard. They normally discount shipping for more than 1 kit. Ancestry shipping includes shipping to you and shipping to the lab (in the UK reply paid boxes go to Ireland for batching and sending to the US lab). Ancestry also replace for free any kits that fail.
Note that sometimes the Ancestry seller via Amazon will have deals (that are free shipping if you have Amazon Prime). The Amazon Ancestry sales are not always aligned with the Sales direct from Ancestry so just keep an eye on your Amazon account. (NOTE: if buying via Amazon make sure it is via the official Ancestry reseller – do not buy kits from third parties).
Link: https://www.ancestry.co.uk/
23andMe
23/11/2020 – Currently advertising 50% off kits. In GBP this calculates as £74 for Health & Ancestry Kit (£140 full price). Excludes shipping
25/11/2020 – Amazon currently advertising a Black Friday Deal of £74 for Health & Ancestry Kit (and if you have Prime there will be no shipping).

Shipping at 23andMe also includes return reply paid to the US lab. They have two options expedited and standard.
My Heritage
23/11/2020 – Current sale advertised is a black friday deal £39 excluding shipping – but they are currently offering free shipping on 2+ kits. Sale ends in 4 days time (27/11)
24/11/2020 – Now called "Cyber Week Sale" and adverts now say Sale "ends soon" and then adds *ends 2nd December*
25/11 – sale at Amazon is £43.00 (free delivery with Prime)
26/11 – Mail from My Heritage says "Offer expires on November 27, 2020, at 11:59 PM" which is different to their facebook adverts (for "cyber week sale") that say 2nd December. However this is their lowest price ever £39 (excluding shipping). As above free shipping on 2+ kits and they mention gift wrap options as well.

Shipping at My Heritage does not include reply paid postage.
Link: https://bit.ly/35SHoLx
ftDNA
23/11/2020 – ftDNA have a Thanksgiving Sale for their Y-DNA, mtDNA and Autosomal DNA (family finder) kits. The Thanksgiving sale runs through to 2:00 a.m. CST, November 25, 2020 (GMT – 6). Sale prices are quoted in US Dollars and a family finder test is currently $59 USD (excluding shipping)
26/11/2020 Black Friday Sale: Family Finder $49 • Discounts on Y-DNA & mtDNA • Free shipping on orders of $99 or more with code FREESHIP • Ends Dec 1st

Shipping does not include reply paid postage. There are a lot of different options at ftDNA and also discounts if you buy a bundle. It's worth checking their site to see what you need and what you can bundle together. Upgrades are also on sale, prices below.
Link: https://www.familytreedna.com/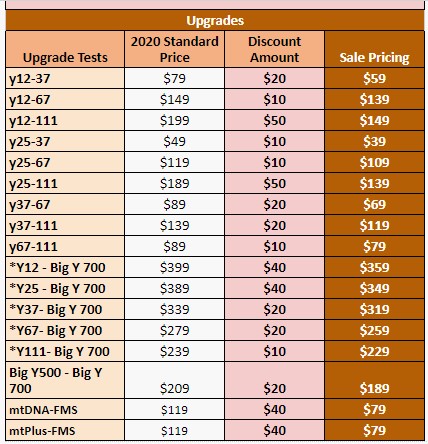 LivingDNA
23/11/2020 – LivingDNA have a Black Friday sale with discounted prices on their 3 types of Kits – with standard Ancestry kit at £59 plus shipping. There is no information on when this sale prices finishes.
24/11/2020 – they are also offering free shipping on 3+ kits

Shipping at LivingDNA includes pre-paid return postage although they give addresses if you want to send it yourself and have it tracked (at your cost).
Link: https://livingdna.com/uk/

Send to Kindle